Description
Hello Friends,
I'm pleased to announce the completion of my first book, Tales of the Tide. As most of you know I have a deep passion for the coast having grown up on Maryland's Eastern Shore and having lived on the Carolina coast until moving to Atlanta in 2000. The 128-page coffee table book is a combination of personal experiences, interesting characters, regional recipes, how-to's, and coastal history.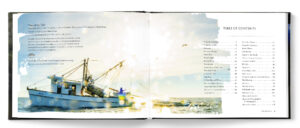 The book offers a unique combination of essays, original artwork, photography and videography (via QR Codes) for an immersive experience with the people and places of the coast from the Chesapeake to the Lowcountry.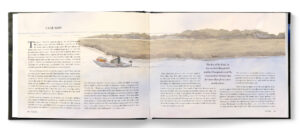 I invite you to follow us on Facebook (TideTales) and my website where we will be regularly posting content.